True Blue KOBELCO returns 
to the Americas, Europe, the Middle East and Russia
01 January 2013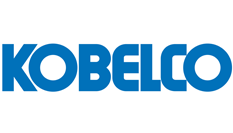 TOKYO, January 1, 2013
Dear Prospective Dealers,
For the past 10 years, Kobelco Construction Machinery Co., Ltd. and CNH Global N.V. have maintained a global alliance. On December 26, 2012, we announced that this alliance would come to an end. As a result, our business activities would no longer be limited to certain regions of the world, one of the main strategies of the alliance.
From January 1, 2013, we will be able to sell KOBELCO-brand excavators in their distinctive blue-green color directly in world markets. We will actively build strong sales and service networks focusing on the United States and Europe. South America, the Middle East and Africa, Russia and other CIS countries are also in our sights.
To help us achieve this goal, we are seeking new dealers around the world. We are confident of growing the value of the KOBELCO brand with reliable dealers and business partners. We are also excited about new business opportunities this change offers around the world.
Contributing to our continued success in world markets is a solid line-up of hydraulic excavators. We have just completed a new factory in May 2012 at a new location in Hiroshima, Japan. This factory is equipped with the best and latest production equipment in the world, and we have improved this factory's production efficiency and manufacturing quality to the world's top level.
We have achieved top-in-class low-fuel consumption and digging performance, which are often said to conflict with performance efficiency. We've also succeeded in developing the integrated Noise and Dust reduction cooling system (iNDr), which offers an unbeatable combination of ultra-quiet operation and ultra-low dust filtration. These unique features are already in use in our machines. That's one of the many reasons why our excavators, used at work sites around the world, receive high acclaim from many satisfied customers.
With our competitive strengths, we are confident of supplying products of the highest quality and performance, built with world-class, state-of-the-art technologies from the Kobelco Construction Machinery Group's research and manufacturing bases.
We will make a fresh start in North America, South America, Europe, the Middle East and Russia. This time, we will market KOBELCO-brand excavators on our own and we are committed to meeting the challenge of creating lasting growth and strong brand value.
We're recruiting ambitious and motivated dealers in the above regions with a strong desire to promote KOBELCO excavators. Won't you join us? Please contact us through the link below for more information on how to become a KOBELCO dealer.
We look forward to meeting you and discussing this exciting opportunity.
Yours truly,
Jun Fujioka
President & CEO
Kobelco Construction Machinery Co., Ltd.