NEW GENERATION SK75SR-7 and SK85MRS-7
Performance X Design
SK75SR and SK85MSR of KOBELCO have realised a completely new value by harmonising PERFORMANCE – greater efficiency and productivity with an increased power and speed and DESIGN − operator-based operability and comfort, refusing to accept any compromises. In pursuit of unique and matchless machines which are unforgettable once you use them, KOBELCO will continue to rise to meet every challenge.
SK75SR-7 is to set to lead the way in the mid-range category
The SK75SR-7 and SK85MSR-7 were launched in 2019 as a result of increasing demand for mid-sized excavators in Europe. Several years of research and development, including consultation with our European dealers and customers on the previous SK75SR-3 and SK85MSR-3, provided us with valuable insight, enabling us to make significant improvements to the new models.
MAIN FEATURES
Increased bucket digging force from 52.7 KN to 60.2 KN (+14.4%)
Increased clearance between the upper frame and crawler from 76mm to 96 mm
INDR system  for low surrounding noise levels
Large size cabin for increased operator comfort
ROPS and FOPS level II compliant cabin for increased operator safety
LED-spec work lights and  rear/side cameras for increased visibility on site
SUPERIOR OPERATOR COMFORT AND SAFETY
Large size cabin with Grammer heated air suspension seat
Ergonomic controls; armrests and joystick moves with seat
10-inch colour monitor; largest in the industry
Jog Dial with multiple functions for simple operations
Industry standard phone holder and hands-free function
 Optional eagle-eye system (3 cameras)
Built-in rear and side cameras
LED backlights for all the switches and dials
EXPERIENCING A COMPETENT PERFORMANCE
Engine output increased by 27.9%
Digging cycle time shortened by 15%
Arm digging speed increased by 37%
All maintenance related items are concentrated at the right-hand side
FOPS level II guard can be opened for easy top window maintenance.
Window wiper system will be parallel type for excellent window coverage
All work lights have changed to LED specification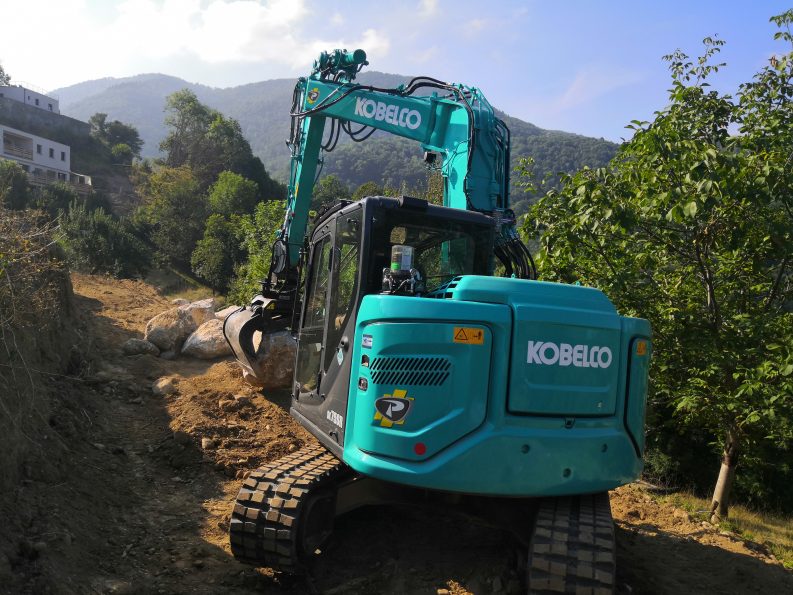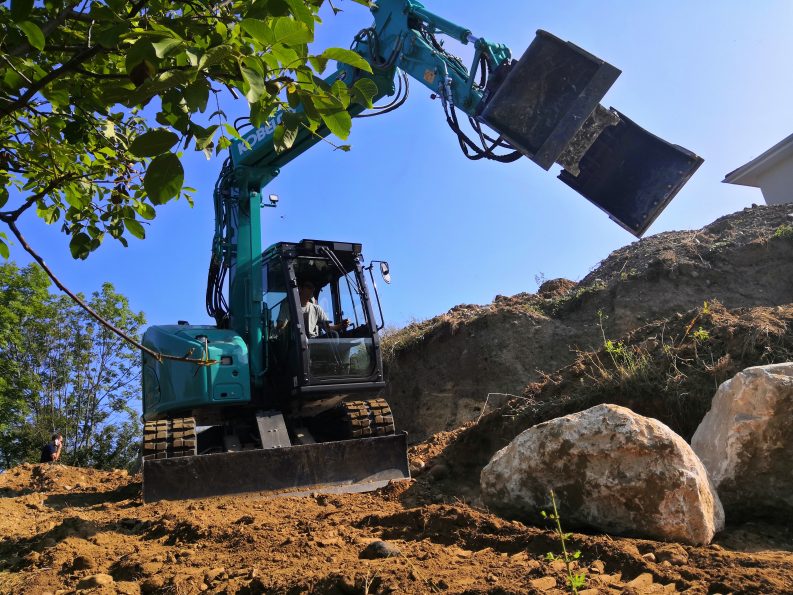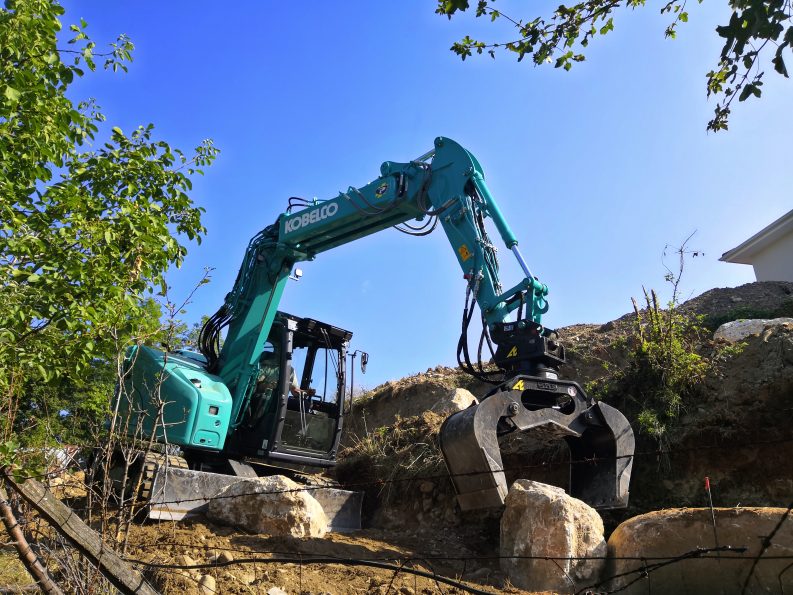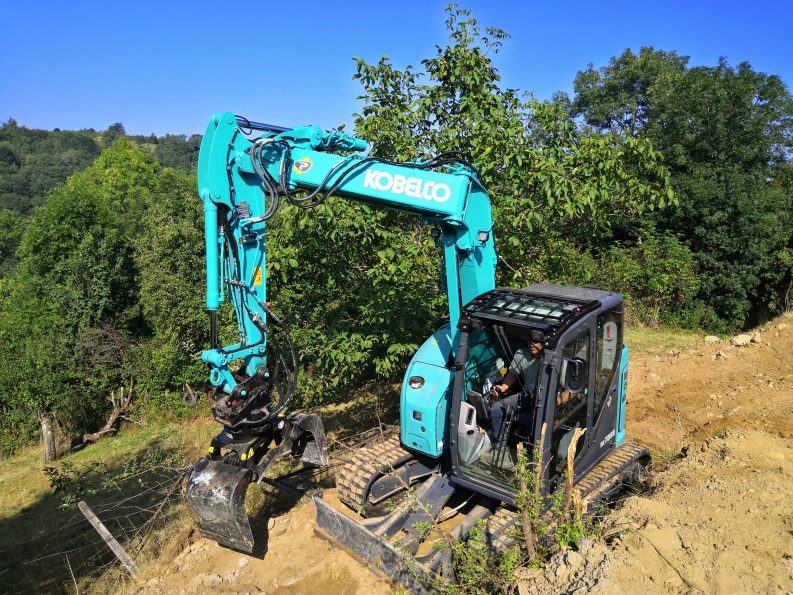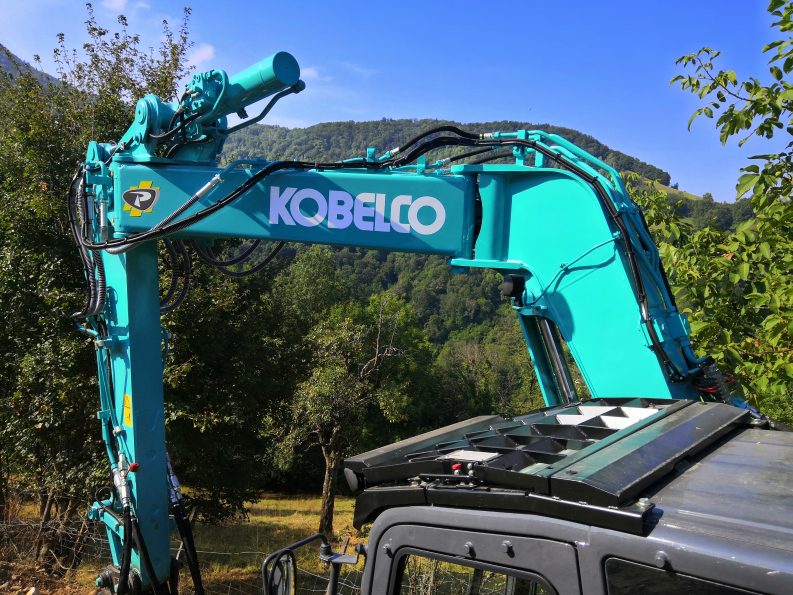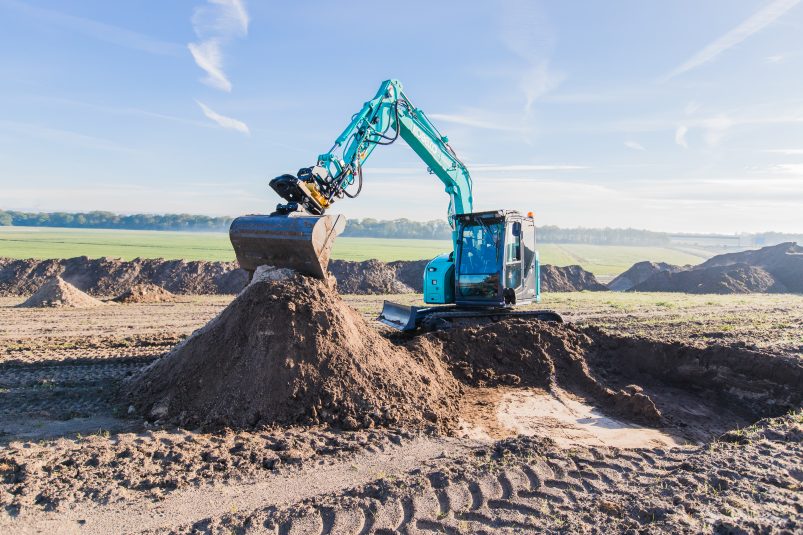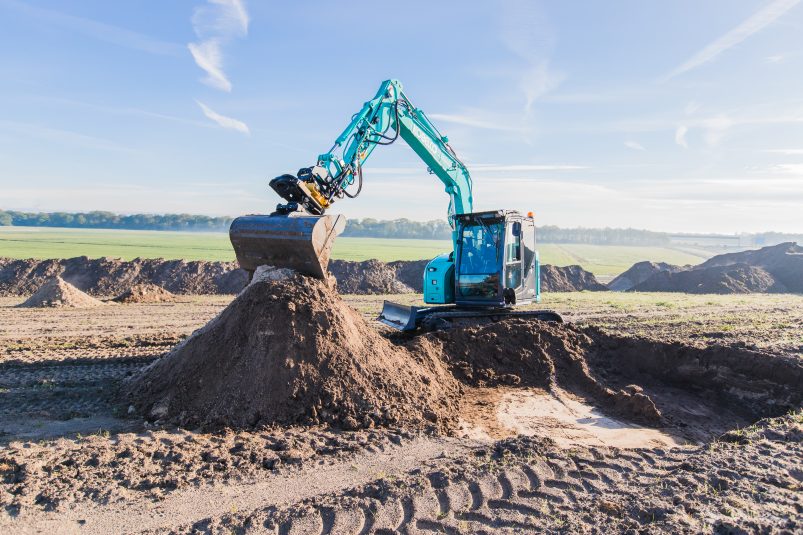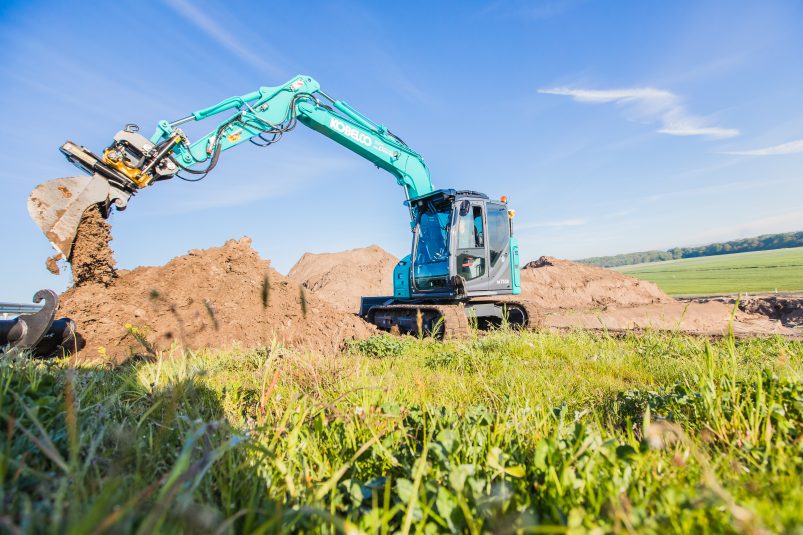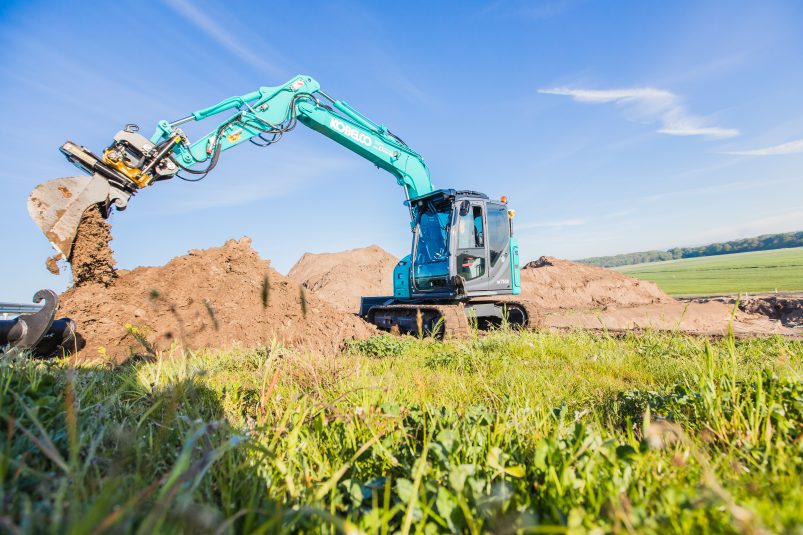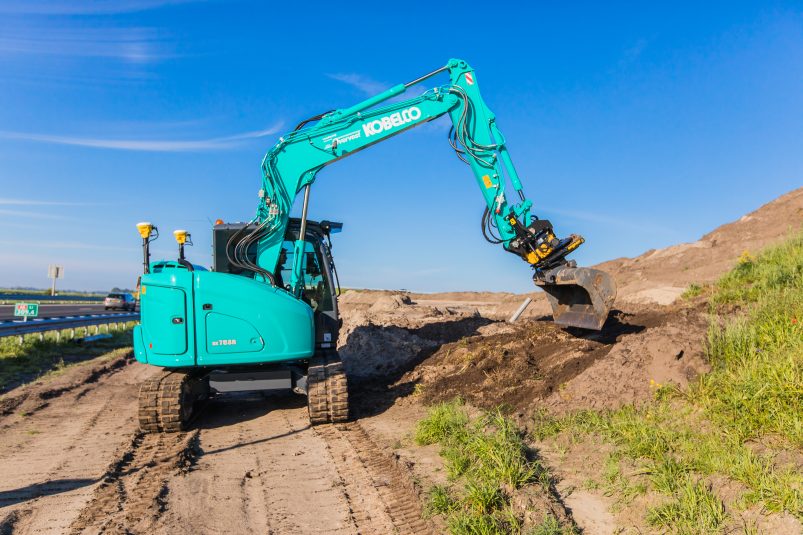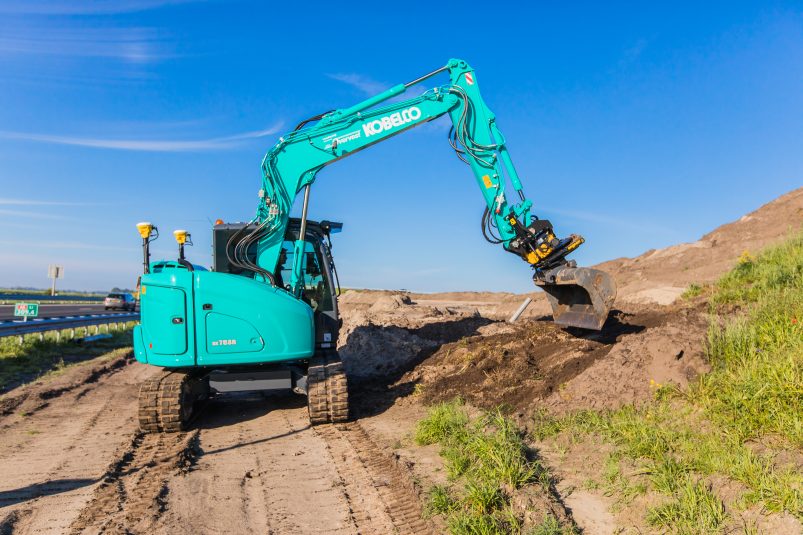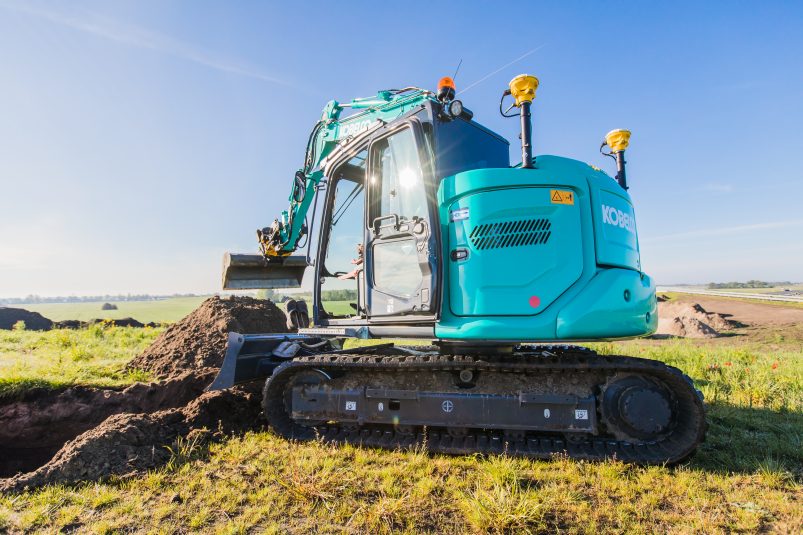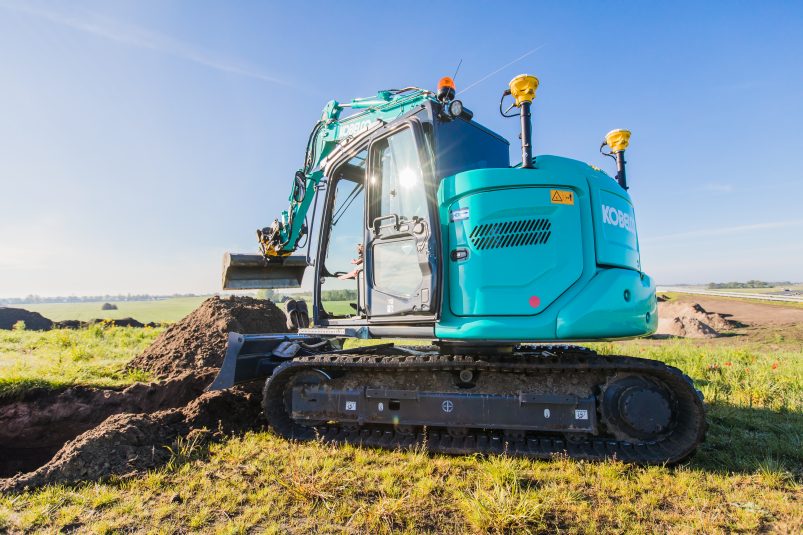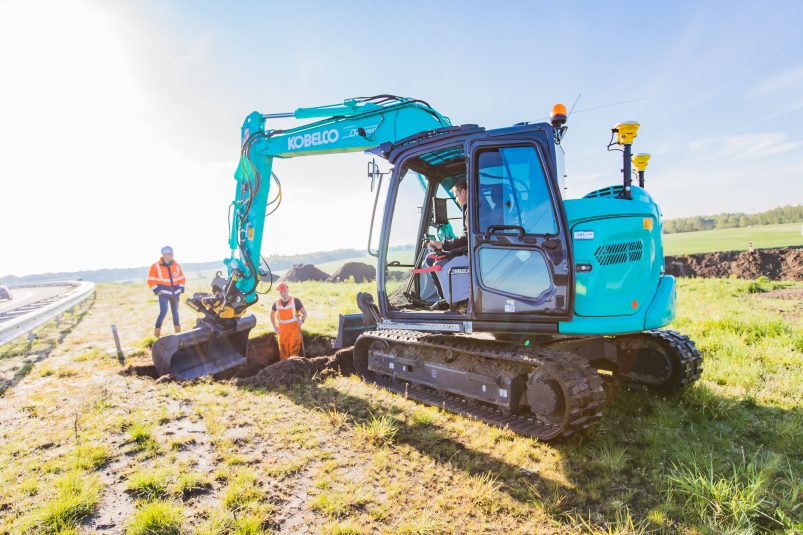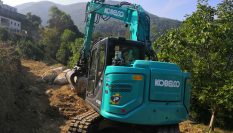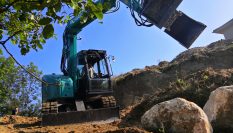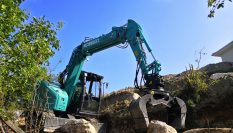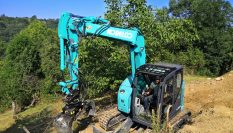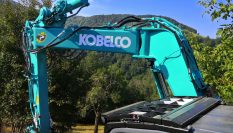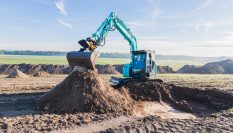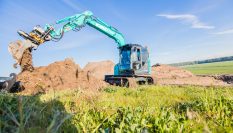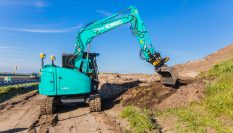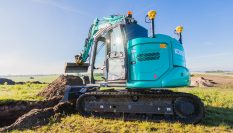 OUR DEALERS
Use our intelligent dealer locator to find your nearest Kobelco Authorised Dealer.