Kobelco is going to Bauma!
01 March 2019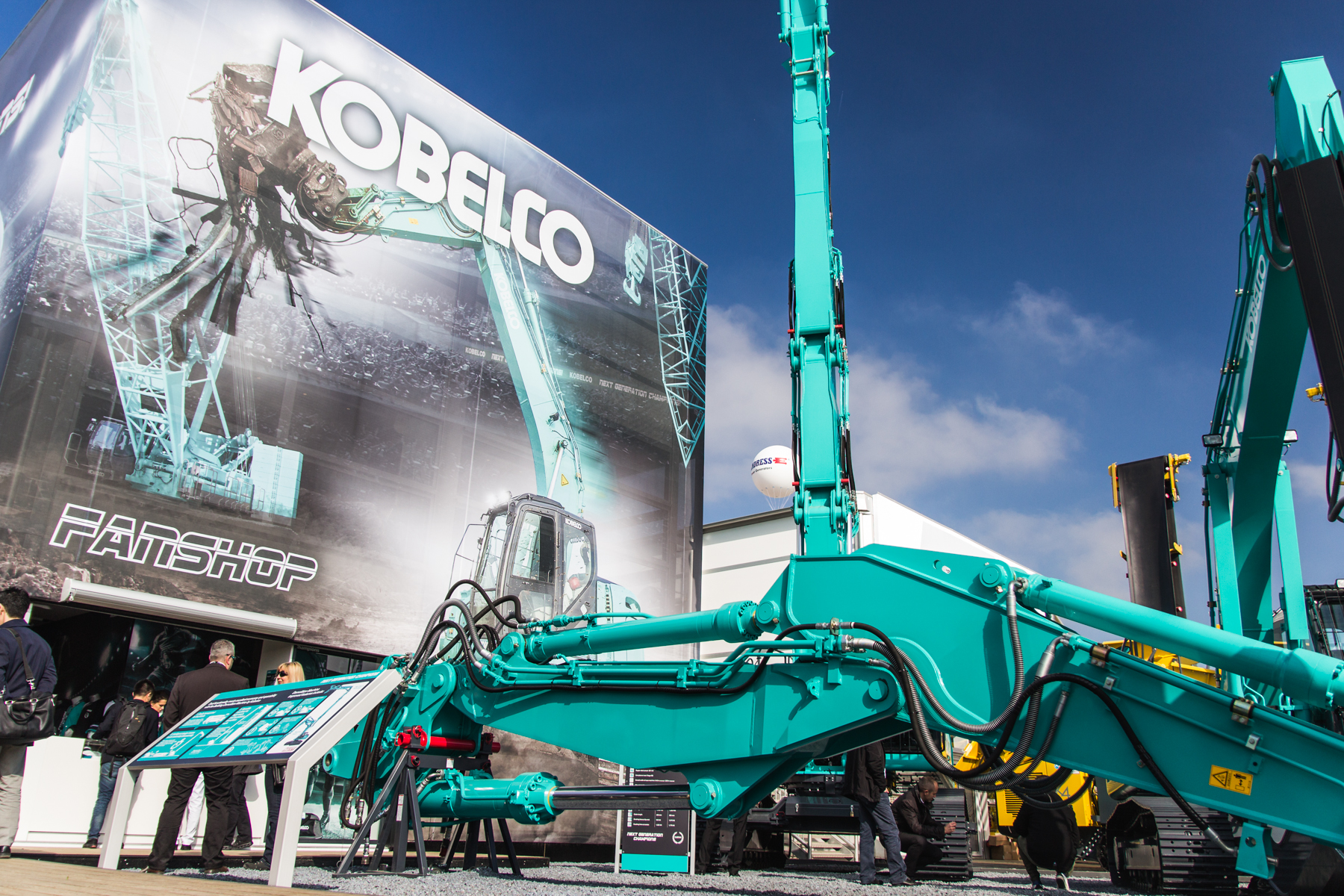 Kobelco at BAUMA 2019
We are getting ready for BAUMA! And we are also very excited to exhibit a range of 25 excavators and 2 crawler cranes in Munich this year.
For the first time we will also have a world's premiere – our heaviest to date available in Europe Kobelco SK850LC-10E. Next to it our brand new stage V ready SK75SR-7 and SK85SR-7 with increased performance and many new features and cabin upgrades that every operator will enjoy. Keeping up with trends we also bring our hybrid excavator which, ever since its launch, has proven to be a great success. In Munich you will be able to see it equipped with long reach attachment.
Along the rich range of heavy models we are also showcasing the recently introduced line-up of stage V minis.
Lastly, as Japan's number one demolition equipment supplier, we want to show our SK550DLC-10 the heaviest from the three available in Europe demolition machines.
Once you see the machines of today, we will also demonstrate the technology of tomorrow. Make sure you don't miss the daily demonstrations of K-Dive – our remotely operated construction machine.
If that was not enough good news for you, we also prepared a very busy agenda for every day of the event: machine demonstrations, simulations, prize draws at our Fanshop and Family Days (from Friday to Sunday).
Tired? Then we invite you to our Operator's Bar where you can enjoy refreshments.
And while you're visiting BAUMA, why not treat yourself to some exclusive Kobelco merchandise? We will have new items available exclusively at Bauma, together with few launches of brand new scale models, so don't forget to visit our Fanshop before we sell out!
The event is also a great opportunity to meet the Kobelco Team. Our staff and dealers, attending the trade show, will be happy to provide you with information about the machines and technological advancements.
Visit us at our Outdoor Stand FN1016.
List of exhibited machines
Mini:
Midi:
SK75SR-7 – new!
SK85MSR-7 – new!
Heavy:
SK850LC-10E – new!
Demolition:
If you're unable to attend BAUMA in person, then you can follow our liveblog here or on the dedicated Facebook event page!