EXCAVATOR INNOVATORS SINCE 1930
Kobelco's Japanese-built excavators deliver superior fuel efficiency, low noise operation and advanced hydraulics for powerful, high performance.
WHO ARE WE?
WE ARE KOBELCO
From our marketing and finance managers to technical and engineering teams, everyone in the Kobelco family plays an important role in ensuring that our products are the best that they can be.
Reynir Reynisson
"The Kobelco is very easy to operate. The controls are easy to use which means that I can be very precise when digging. "
read my story
Demonstrations at BAUMA
Join us for the live demonstrations at BAUMA.
We present out K-Dive Concept of remotely operated machinery and Tiltrotator – Full Machine Control co-developed with Leica Geosystems and Engcon.The shows will run every day at 10:00, 11:30, 13:30, 15:00, 16:30.
And if you would like to test your operator's skills, make sure you don't miss on our simulator, which will be available in between the K-Dive demonstrations.
VISIT US AT BAUMA: OUTDOOR STAND FN1016
FANSHOP
FANSHOP AT BAUMA
Kobelco Fanshop at Bauma will be the biggest to date and we have many activities planned for all our visitors.
We invite you to visit our Collector's Cafe and joing meetings with Guenther Conrad from Conrad Scale Models and editors of PMMW and Laster & Bagger magazines.
For the first time, we have produced a Scale Model booklet for 2019 and have a free Kobelco PMMW special edition magazine to give away.
Auction – we will run 2 auctions of exclusive chrome SK500LC-10 scale model produced to celebrate Kobelco's 5th anniversary back in Europe.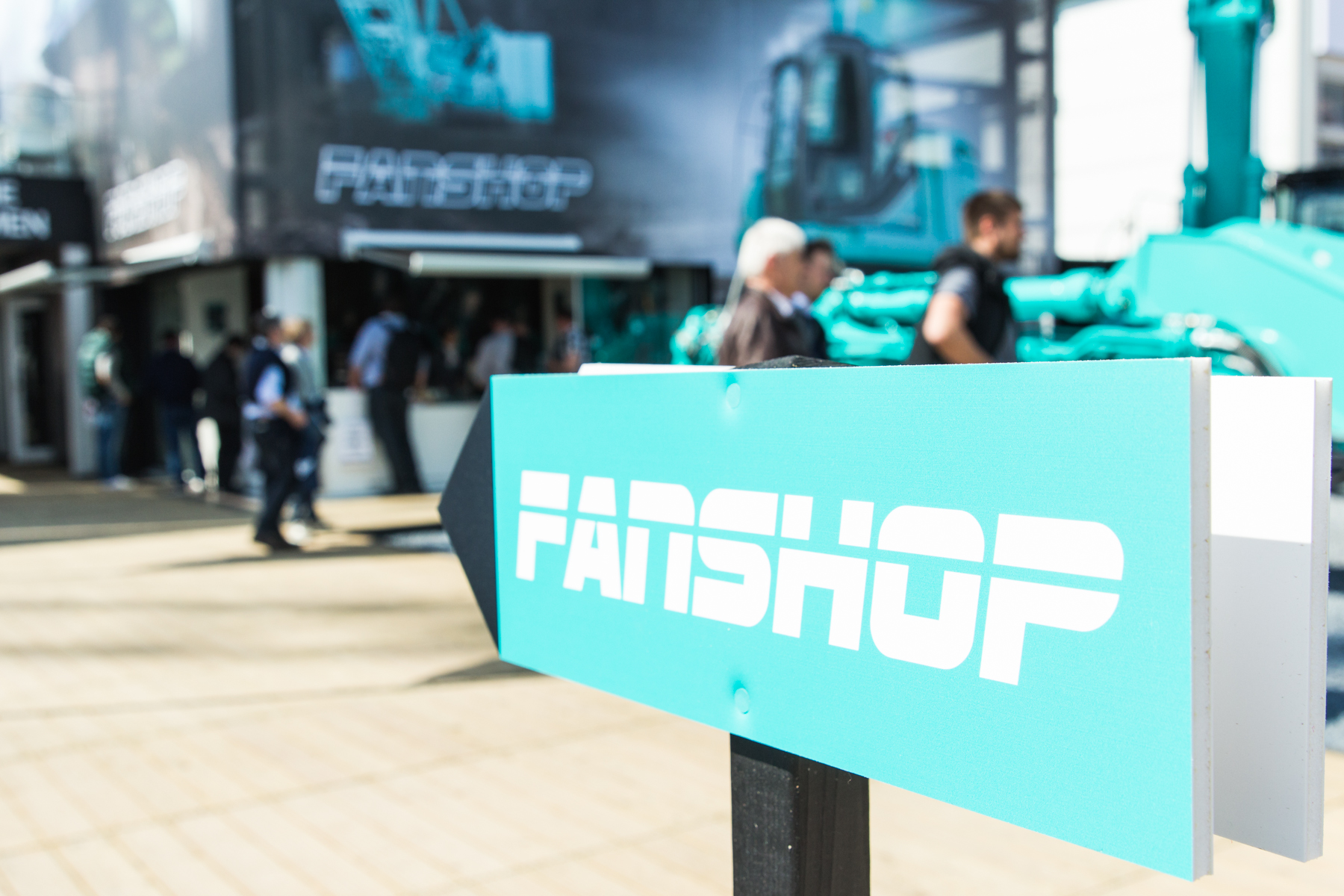 Kobelco Highlights
OUR DEALERS
Use our intelligent dealer locator to find your nearest Kobelco Authorised Dealer.