EXCAVATOR INNOVATORS SINCE 1930
Kobelco's Japanese-built excavators deliver superior fuel efficiency, low noise operation and advanced hydraulics for powerful, high performance.
WHO ARE WE?
WE ARE KOBELCO
From our marketing and finance managers to technical and engineering teams, everyone in the Kobelco family plays an important role in ensuring that our products are the best that they can be.
Andreas Wolf
"The SK260SR is compact, yet very stable."
read my story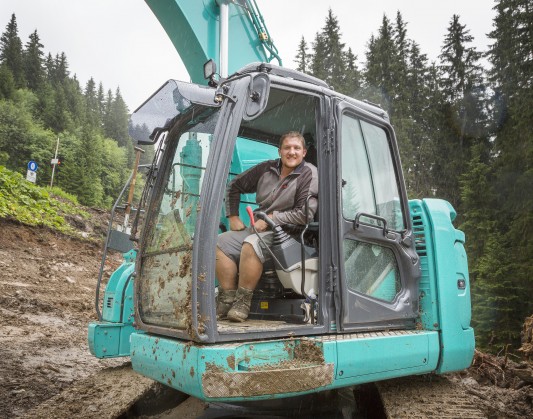 SEE US IN ACTION

Kobelco Aftermovie Bauma
26-07-2016
Next Generation Champions
26-07-2016

Kobelco Brand Video
22-10-2015

Kobelco At Intermat 2015
22-10-2015

Integrated Noise & Dust Reduction System
23-10-2015
Car Dismantling Machine
23-10-2015
OUR DEALERS
Use our intelligent dealer locator to find your nearest Kobelco Authorised Dealer.
Latest news
22-08-2016 | Kobelco Construction Machinery Europe B.V. (KCME) is pleased to announce the arrival of its latest "Generation 10" specialist earthmoving and construction excavator available from the growing European Kobelco dealer network. The SK300LC-10 is designed to provide exceptional low emissions and increased working performance to maintain unparalleled working efficiency, and is the latest Kobelco conventional excavatorLees verder

02-08-2016 | Kobelco Construction Machinery Europe B.V. (KCME) is pleased to announce the arrival of the all-new SK45SRX-6, and the latest version of its class-leading SK55SRX-6 to the growing European Kobelco dealer network. The SK45SRX-6 is new to the European market and is the direct result of 80 years Japanese excavator manufacture allied to modern technology andLees verder