EXCAVATOR INNOVATORS SINCE 1930
Kobelco's Japanese-built excavators deliver superior fuel efficiency, low noise operation and advanced hydraulics for powerful, high performance.
WHO ARE WE?
WE ARE KOBELCO
From our marketing and finance managers to technical and engineering teams, everyone in the Kobelco family plays an important role in ensuring that our products are the best that they can be.
Sergio Oliveira
"The SK260NLC-10 is fast, smooth and very precise. The travel force of the machine is also excellent, which is very important for powerful digging operations."
read my story
Bauma 2016 Aftermovie
We are getting ready for BAUMA! And we are also very excited to exhibit a range of 25 excavators and 2 crawler cranes in Munich this year.
For the first time, we will also have a world's premiere – our heaviest to date available in Europe Kobelco SK850LC-10E. Next to it, our brand new stage V ready SK75SR-7 and SK85SR-7 and recently introduced a line-up of stage V minis.
As Japan's number one demolition equipment supplier, we want to show our SK550DLC-10 the heaviest from the three available in Europe demolition machines.
VISIT US AT BAUMA: OUTDOOR STAND FN1016
FANSHOP
NEW SCALE MODEL
A brand new model of SK350LC-10 in the collectable scale of 1:50 has just arrived!  The model is a great addition to our collection of scale excavators and we are sure it will make its way to the shelves of the collectors worldwide.
Read our blog to find out more details about this and other models that are coming this year. We are also going to have some exclusive models available for you at BAUMA so make sure you visit our Fanshop in Munich next month.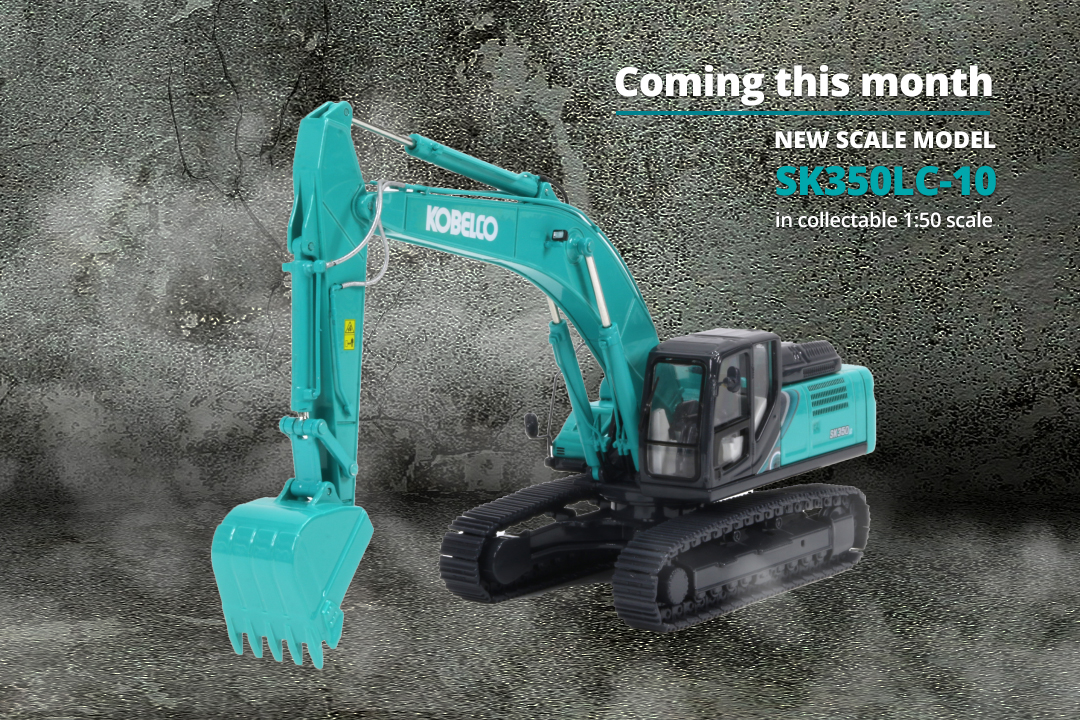 Kobelco Highlights
OUR DEALERS
Use our intelligent dealer locator to find your nearest Kobelco Authorised Dealer.