EXCAVATOR INNOVATORS SINCE 1930
Kobelco's Japanese-built excavators deliver superior fuel efficiency, low noise operation and advanced hydraulics for powerful, high performance.
WHO ARE WE?
WE ARE KOBELCO
From our marketing and finance managers to technical and engineering teams, everyone in the Kobelco family plays an important role in ensuring that our products are the best that they can be.
Trond Sognnes
"Things that I like the most about Kobelco are the big cabin, smooth hydraulics and the low noise level of the engine."
read my story
FEATURED VIDEO
ELV dismantling Kobelco way
The act of stripping each vehicle isn't completely machine-led like some mainland European ELV centres.
Manual labour is employed to remove specific key components – tires, wheels, engine and gearbox, catalytic converters, radiators – on some vehicles. However, the heart of the operation is a Kobelco SK210D-10 multi-dismantling machine.
FANSHOP
EXCLUSIVE MERCHANDISE
To celebrate Kobelco's 90th anniversary we have introduced a few items of special edition merchandise to share with you.
The collection includes:
• Kobelco 90th anniversary cap
• 90th anniversary lanyard
• Keyring of Kobelco's first electric shovel machine
• 90th anniversary T-shirt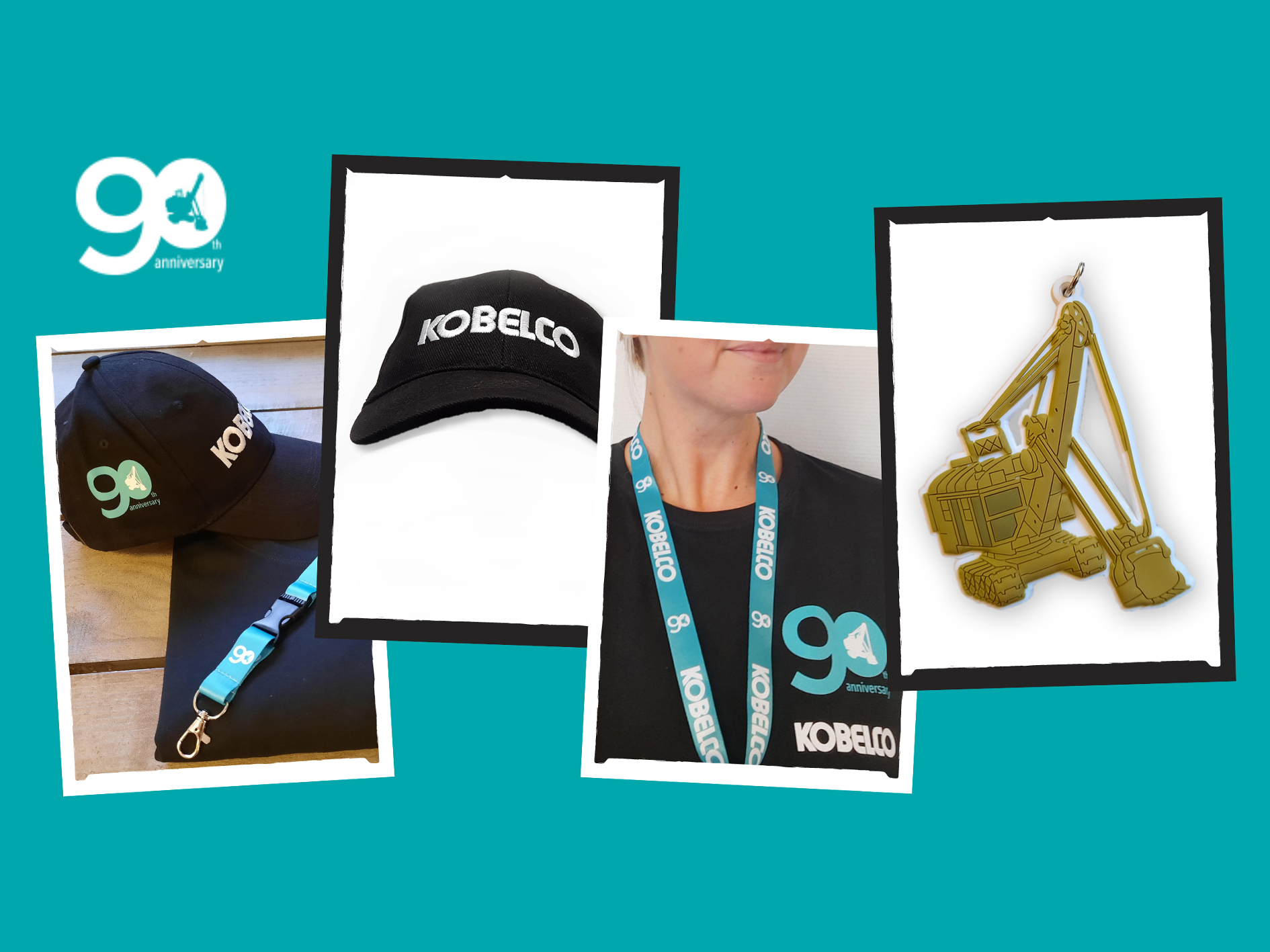 Kobelco Highlights
OUR DEALERS
Use our intelligent dealer locator to find your nearest Kobelco Authorised Dealer.